Newcomb Summer Session is a selective pre-college program designed to educate students for gender equity, offered by Newcomb Institute of Tulane University. High school students will get a preview of the college classroom while forming a strong community centered on exploring gender issues and social change.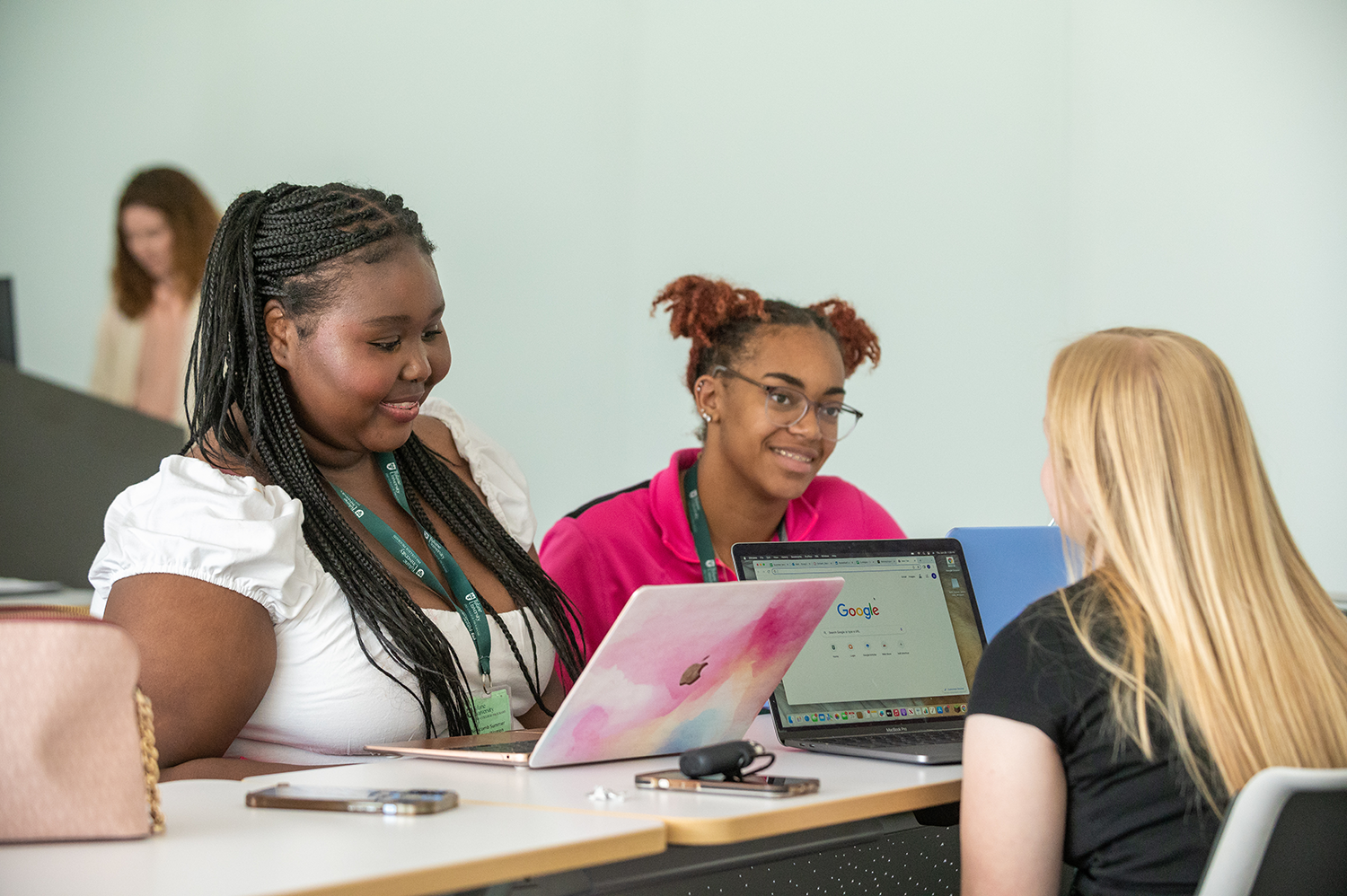 Become a changemaker and mobilize your community through gender equity.
Newcomb Summer Session is designed to inspire you to end gender inequality in your generation. With more students joining the public conversation on how gender affects our world—from the "confidence gap" to the #MeToo Movement—Newcomb Summer Session empowers you to put feminist ideas into social action. Through discussion-based seminars, workshops, and collaborative projects, you will learn strategies to take on leadership roles in and beyond the classroom, find your public voice, tackle real-world issues, and strengthen your college applications.
How to Apply
Applicants should be rising 9th-12th graders. All gender identities are welcome. Admission decisions are made on a rolling basis; you are encouraged to apply early to ensure a seat in your preferred course.
A completed application consists of:
A copy of your current report card
An essay explaining your interest in your selected courses
Financial aid for tuition is awarded based on demonstrated need, and priority is given to Louisiana residents. If you need assistance completing your application or have questions about aid, email summer@tulane.edu for more information.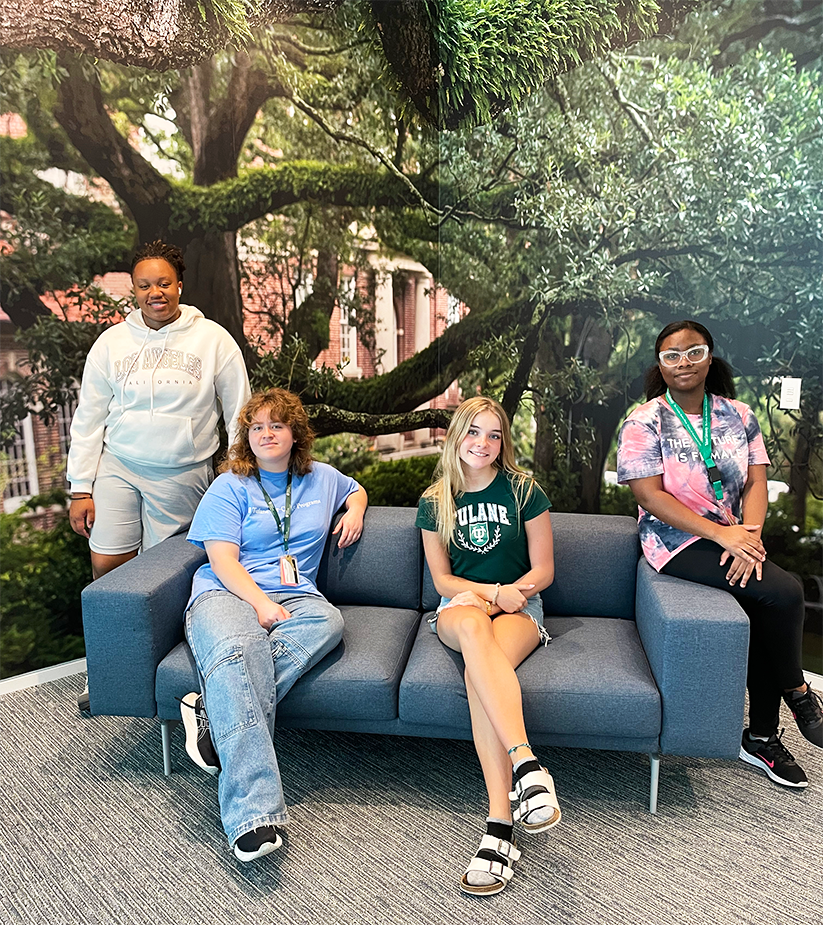 Summer 2024 Courses
You may take any course or combination of courses; all courses work synergistically to deepen your understanding of gender, leadership, and social change. Complimentary courses align with our two-week residential sessions. To review last year's courses, click on the Course Descriptions button below. Learn more about Summer 2024 courses below.
" I enjoyed the open conversations we had during class. Everyone got an opportunity to have their own thoughts, opinions, and questions which sparked a lot of meaningful conversation among my peers. This caused me to really stretch my mind to think about the topics in different perspectives. "

— Ava B., 2023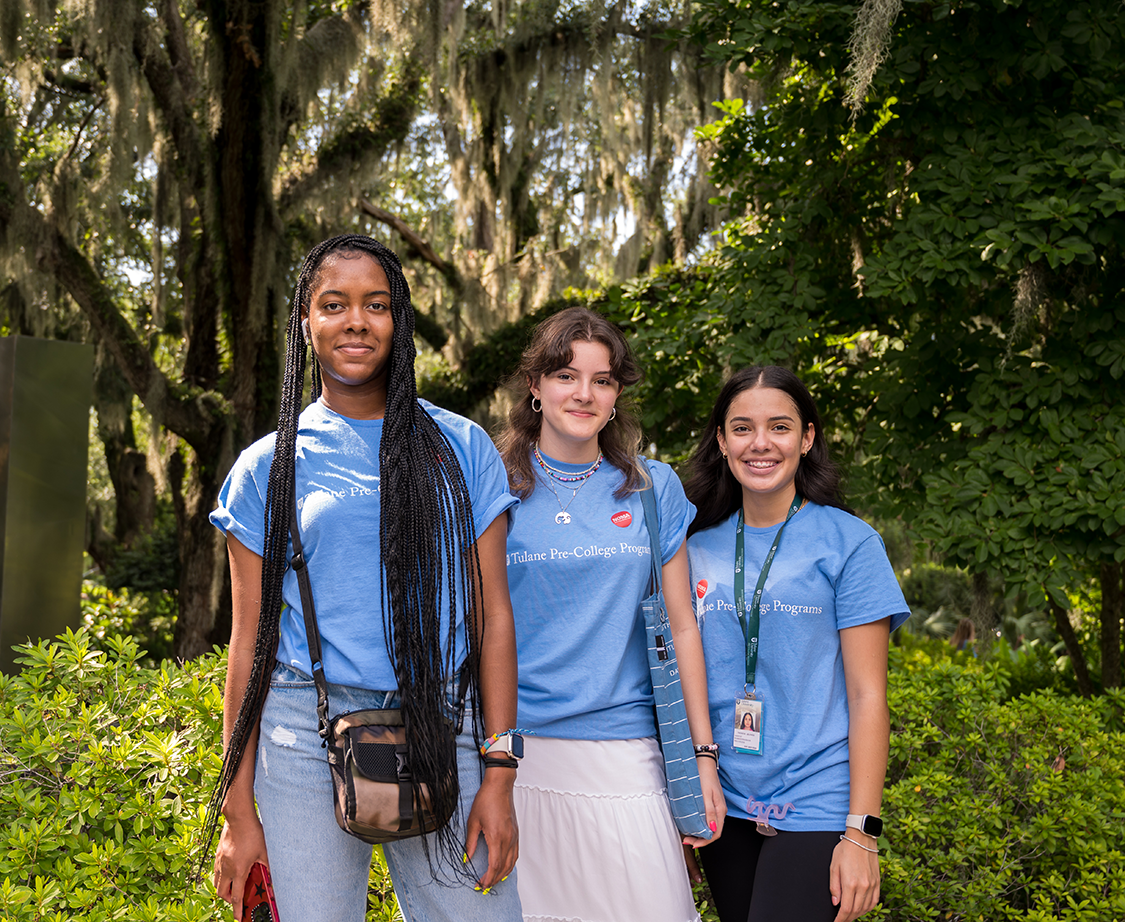 Discover What Summer Can Be!
Unlock your true potential and explore your passions at Tulane Pre-College Programs.