Tulane Pre-College offers a selection of courses each summer for motivated high school students who wish to immerse themselves in the fields of humanities and STEM while strengthening their college applications. Students will develop academically and personally by gaining a much better sense of how they need to prepare for college in a safe and supportive environment both inside and outside of the classroom. Below are some of the most frequently asked questions (FAQs) about the program, application process, and admitted experience.
Tulane Pre-College Programs accept students entering the 9th through 12th-grade for our enrichment courses. Credit-bearing courses are open to rising juniors and seniors.
Our noncredit enrichment courses allow high school students the experience of exploring college-level academic subjects without the pressure of exams and grades. Students who successfully complete an enrichment course receive a certificate of completion.
Credit-bearing courses are designed to mirror Tulane undergraduate courses and have assignments outside of class. The amount of daily homework varies among courses and may take up to several hours per day, but previous pre-college students have found these assignments manageable and rewarding. Students in enrichment courses have minimal work to complete outside of class.
Students' academic day starts with a college workshop at 9:00 a.m. Students then attend class from 10:00 a.m. to 3:30 p.m. with an hourlong lunch break. Credit-bearing courses typically consist of class lectures in the morning and lab/studio in the afternoon. Enrichment courses often include field excursions and guest speakers related to the academic content of the course.
It is our goal to offer universally accessible programming. If you anticipate needing any type of reasonable accommodation or have questions about accessibility, please contact our office at 504-314-7619 or summer@tulane.edu in advance of your participation or visit.
The Tulane University Registrar's Office maintains the official records & transcripts for Tulane University. Pre-college alumni may order electronic and/or mailed transcripts through the Order a Transcript page on the registrar's website. Students and alumni wishing to pick-up transcripts personally may do so at the Office of the Registrar, 110 Gibson Hall.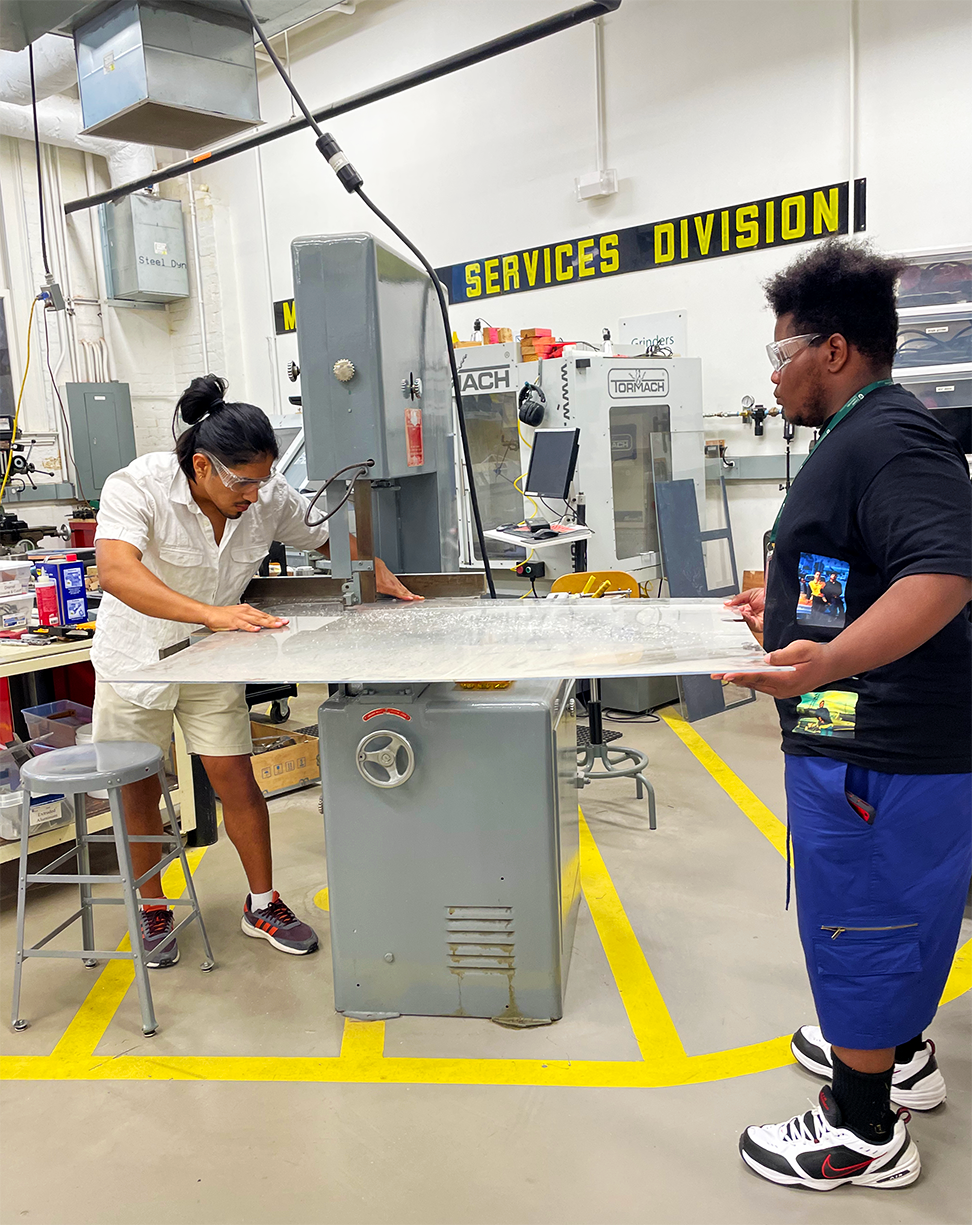 All students who wish to apply will need to complete an online application starter in order to access the student application portal. Application requirements vary depending on the program to which you apply. All submitted materials must be in the English language.
Enrichment applications require a copy of a recent report card and an essay explaining interest in the selected courses.

Credit-bearing applications require a copy of a full high school transcript, an essay explaining interest in the selected courses, and a teacher recommendation.

English language proficiency is required for admission to Tulane Pre-College Programs. TOEFL, IELTS, or Duolingo English Test scores are required if you are not a native speaker of English.

International students are also required to upload a scanned copy of their passport.
Admissions decisions are completed on a rolling basis with priority given to students who submit their application before the priority deadline of February 23, 2024. Notification of acceptance will be sent out via email and listed in your portal. Please note that it can take up to three weeks to receive an admission decision.
Yes. Students can select multiple sessions when submitting their application and opt for different experience types.
We will contact you prior to the start of the program to discuss options. If we cannot find another course that works for you, we will refund any registration deposit and tuition.
Yes. After the deposit has been paid, students and their families will receive information about enrollment next steps via email and in the student and parent portals.
Tulane Pre-College Programs have a limited number of need-based scholarships for admitted students. Scholarships are awarded on a first-come, first-served basis. Students can apply for financial aid when completing their application.
Yes! We accept students from all over the United States and the world!
All payments must be made through the student or parent portal. Please contact the Tulane Pre-College office with questions about tuition and payments at 504-314-7619 or summer@tulane.edu.
All course supplies and materials are included with the cost of the program. Students will receive any required materials from their instructor during class.
In May, deposited students will receive an email from Tulane Technology Services with their Tulane ID number, their Tulane email address, temporary password, and instructions to change their password. This email will be sent to the primary email listed on your Tulane Pre-College application.
The Pre-College office is your main point of contact. The Tulane Pre-College office is open from 8:30 a.m. - 5:00 p.m. Monday - Friday. You can reach us at summer@tulane.edu or (504) 314-7619.
" Both of my professors were unlike any high school teacher I've ever had, and this exposed me to a new type of learning. They were extremely knowledgeable and passionate about the subjects they were teaching, and it made me much more invested in the class. "

— Evan D., 2023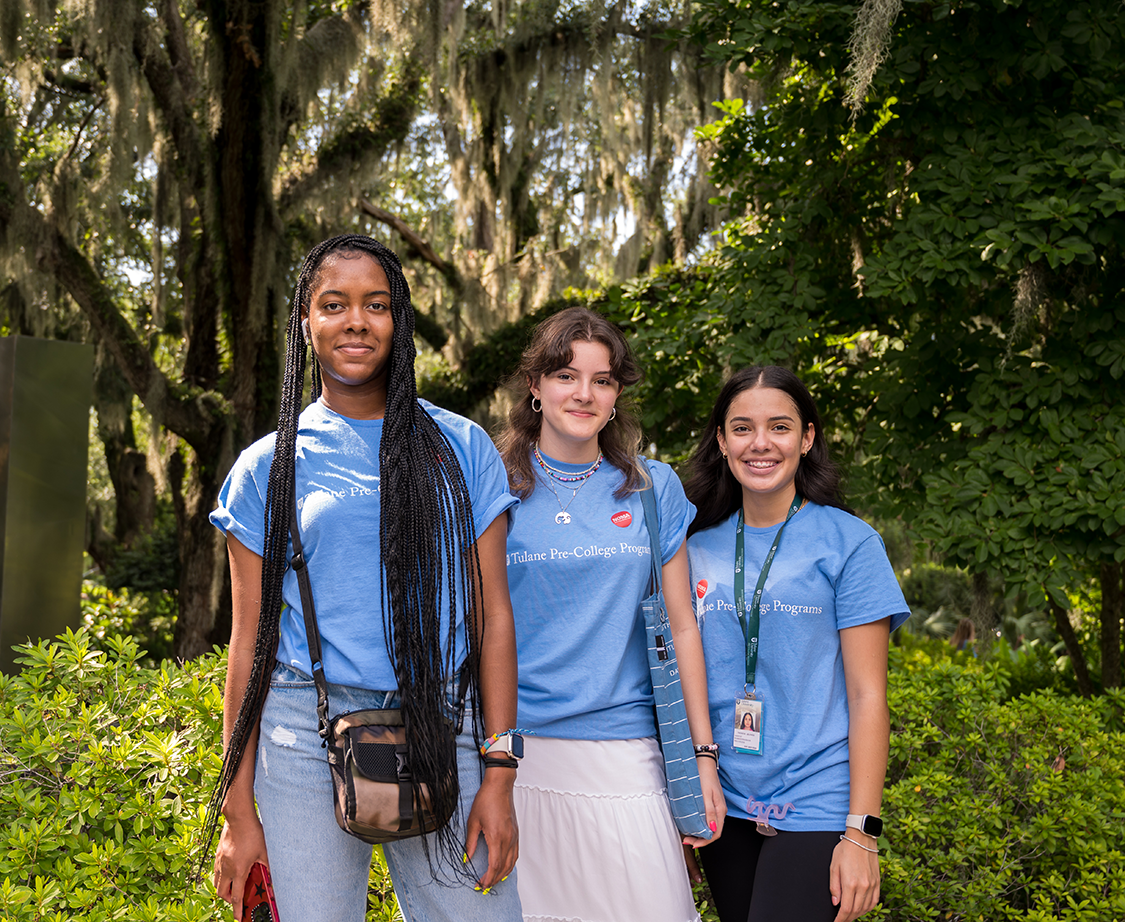 Discover What Summer Can Be!
Unlock your true potential and explore your passions at Tulane Pre-College Programs.