Career Explorations in Architecture is a summer pre-college program for high school students interested in exploring the fundamentals of design and thinking at the architectural scale.
Program Highlights
• Hands-on coursework
• Learn from talented faculty in the heart of New Orleans
• Explore potential careers in architecture
• Receive college credit
Reasons to Choose the Tulane Pre-College Architecture Program
As high school students consider careers, they may not yet have been exposed to the unique blend of visual orientation, creative process, academic investigation, and professional training that forms an architectural education. Tulane Pre-College students will explore architectural ideas, methods, and issues with Tulane faculty and local practicing architects. Lectures, studio time, digital workshops, field trips, discussions, and critiques will be supplemented with regular design exercises to be completed outside class time.
The Tulane School of Architecture's location in uptown New Orleans provides an unmatched cultural and urban context within which to study architecture as a creative, cultural and social practice.
Courses
For Summer 2023, the Tulane School of Architecture is offering two studio-based summer courses that introduce high school students to the study and practice of architecture. Students who are not local to the area can opt into a residential experience. Students can enroll in one or both courses.
At the completion of each course, high school students will receive 3 credit hours and an official Tulane transcript. Students who opt to participate in both sessions will receive 6 credits along with a great introduction to the full spectrum of design and making.
Architecture: Tactile Design (July 3-14)- this two-week course embraces the tactile facets of the creative design process utilizing hand drawing, mixed media exploration, and physical model making. Students will explore the city with their sketchbook, experiencing the spatial, environmental, and cultural context of New Orleans.
Architecture: Digital Design (July 17-28)- this course explores the realms of digital design, representation, and production as a means of communicating information in a visual and compelling way. Students will learn the Adobe Creative Suite (Photoshop, Illustrator, InDesign) as well as 3d modeling software to express their design ideas. Students will have the opportunity to work with innovative digital tools within our digital laboratory to compile a portfolio of work that is lively, relevant and professional.
Students who pursue a degree in architecture at Tulane may use up to 3 credit hours toward major requirements in the Bachelor of Architecture or Bachelor of Science in Architecture degree.
2023 Session Information
| | |
| --- | --- |
| Two Sessions | July 3-14, July 17-28 |
| Who's eligible? | Rising 11th & 12th grade students |
| College Credit | Up to 6 credits and a Tulane transcript |
| Cost (Commuter) | 2-week Session: $2,095.00 |
| Cost (Residential) | 2-week Session: $4,895.00 |
Applying to Career Explorations in Architecture
The Career Explorations in Architecture program is a program designed for students entering the 11th and 12th grades. A completed application consists of an essay, transcript, and letter of recommendation.
The School of Architecture offers a special tuition rate - a 10% savings - to all students who enroll in both courses.
Tulane's School of Architecture offers scholarship opportunities to students with demonstrated need. In order to be considered for scholarship opportunities, you must submit your scholarship application by the financial aid application deadline. If you need assistance completing your application or have questions about scholarships, email summer@tulane.edu for more information.
On-Campus Program Information
Career Explorations Teaching Team 
Kristen Jones, Assistant Director, Student Affairs 
Image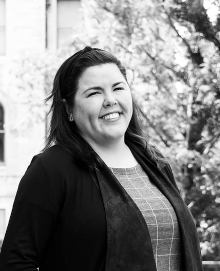 Kristen Jones serves as the Program Director for the Career Explorations in Architecture summer program. In her current role, she develops and implements student experience and student success initiatives, directs career services for all school programs, and serves as a liaison between current students and alumni.
Jones is a native New Orleanian who received her BA in History from Rhodes College in Memphis, TN. She joined the School of Architecture in 2019 first as Program Manager for Career Services and External Relations. Prior to working with the School of Architecture, Kristen worked in Tulane's Office of Advancement in the Department of Major Gifts as a Senior Program Coordinator. From 2014-2017, Kristen worked at the Nonprofit Coordinating Committee (NPCC) in New York City, first as the Executive and Board Coordinator and then the Membership Manager. In this later role, she managed NPCC's membership program and developed programming and services for over 1,450-member nonprofit organizations throughout the New York City area. Before her move to New York, she worked for two years as the Office Manager of the Department of Music Industry Studies at Loyola University New Orleans's College of Music and Fine Arts. In her spare time, Kristen enjoys attending trivia nights with friends, practicing yoga, going to the theatre, and running in races around the city.
Frequently Asked Questions
I do not have any architecture experience. Can I participate?
You do not need any prior experience in or have studied architecture to participate in CEA - just an interest in architecture and design.
Are there any specific math or computer skills necessary?
Students who wish to enroll in CEA are not required to have specific skills beyond basic math and general computer literacy.
What equipment and/or materials will I need to bring?
We will provide all materials needed for the program. You may be asked to bring a commonly used item (like an old shoe) for the project.
What happens after the program ends?
The CEA program culminates in a professional portfolio that can be used for applying to colleges.
Can I take both courses?
Yes! Students who complete both sessions will receive 6 credits and a great introduction to the full spectrum of design and making.